WEBINAR
Skating on Thin Ice: Common Mistakes in Public Procurement Evaluation Processes
Join Doreen Wong, Principal Consultant with Robinson Global Management, for a webinar on the common mistakes in public procurement evaluation processes. Doreen will be offering "real talk" on:
Achieving fair, open and transparent processes – tips and traps
The important three "C's" – Confidentiality, Conflicts of Interest, and Communication
This webinar is now complete. Please provide your contact information to receive the recording link. 
About Doreen Wong
Doreen Wong is the Vice President and a Principal Consultant of Robinson Global Management Inc. (RGM), a boutique multidisciplinary consulting firm. RGM, a proud Certified Women Business Enterprise (WBE), was the recipient of WBE's 2020 Canada Leader Award for exemplary leadership and community recognition, as well WBE's 2019 Rising Star Award for achievements in supplier diversity, economic, business, and innovative impact.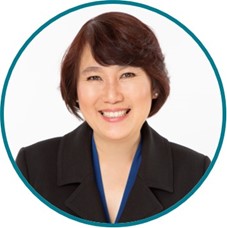 Doreen is a leading practitioner in Canadian public sector, infrastructure, information technology and public private partnership (P3) procurements. On the public side, as a Principal Consultant, Doreen has led and delivered procedural fairness monitoring services; end to end procurement consulting, advisory and training services; P3 procurement and transaction advisory services; bid dispute review services; risk review services; and contract & vendor management and negotiation services for multiple client teams on significant, high profile, complex and sensitive transactions. Doreen's public sector career experience includes her role as Vice President, leading the Project Procurement team at Infrastructure Ontario. In this role, she provided senior leadership in the execution of procurement activities in all phases of the P3 portfolio for the Province of Ontario, as well as in the development of procurement templates and documents, evaluation frameworks, policies and procedures, and vendors of records. Doreen has supported P3 procurements, valued up to $2B CAD, in affordable housing, jails, courthouses, large I&IT solutions, biosolids management, energy development and planning, transit, and healthcare facilities. For her private sector clients, Doreen has delivered both RFP proposal development support & training services, as well as bid dispute review services, leveraging her extensive procurement experience, legal practice experience in commercial transactions and I&IT, and her executive business experience in procurement, and I&IT contracts negotiations and training.
Presented in partnership with Robinson Global Management.