PANEL DISCUSSION
Inclusion and innovation: Why you need a Supplier Diversity program
On-demand recording available now! 
Increasing the representation of minority groups in business and government has been a common topic of discussion for decades. Recent global events have only served to increase the prominence of these issues. While employment and recruiting practices have made significant strides in increasing internal diversity, many organizations, both private and public, struggle to bring diversity into their supply chains and procurement. 
As experts in the field of supplier diversity, our panelists will be discussing how municipalities, other government agencies, and private organizations can build a Supplier Diversity program into their purchasing efforts in an equitable and effective way. 
Representatives from key organizations in the supplier diversity landscape in Canada will address: 
What is supplier diversity, and what is it not? 
Why does supplier diversity matter to governments? 
What does a supplier diversity program look like? 
What are the benefits and challenges of building a supplier diversity program for your organization? 
What is the economic impact of inclusive procurement?
How can supplier diversity be monitored and tracked effectively? (Did you know? bids&tenders offers suppliers the opportunity to self-identify, so you can more easily recognize them!)
Panelists from CAMSC, IWSCC, WBE Canada, CCDI, and CGLCC will answer these questions and more, and address questions from the audience, in this moderated discussion presented by bids&tenders. 
Presented in partnership with the Canadian Aboriginal and Minority Supplier Council (CAMSC), Inclusive Workplace & Supply Council of Canada (IWSCC), Women Business Enterprises Canada Council (WBE Canada), the Canadian Centre for Diversity and Inclusion (CCDI), and Canada's LGBT+ Chamber of Commerce (CGLCC). 
Panelist: Cassandra Dorrington, CAMSC
Cassandra Dorrington, President & CEO, and her team at CAMSC lead the charge of championing business relationships and economic growth of the Canadian supply chain through the inclusion of Aboriginal and Minority suppliers. During her tenure, Cassandra has been focused on expansion of the CAMSC brand, both nationally and internationally. This has resulted in significant growth and impact in the Canadian marketplace.
Known for her involvement in both the business and community environment, Cassandra has been named one of Diversity Canada's Influential Women in Diversity and HR. She sits on the National Advisory Council for the Office of Small and Medium Enterprises (OSME) for the Government of Canada, Elevate International, and Dalhousie University Board of Governors.
With approximately 450 certified suppliers, 90 plus corporate members and more than $7 Billion in diverse spend, CAMSC is a proud member of both Supplier Diversity Alliance Canada (SDAC), the single voice for supplier in Canada and Global Supplier Diversity Alliance (GSDA) promoting supplier diversity across the globe with sister councils in Australia, China, South Africa and the United Kingdom.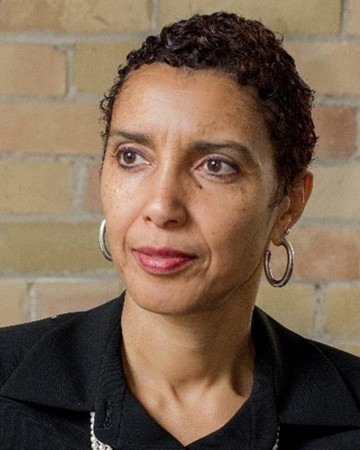 Panelist: Deidre Guy, IWSCC
As the President & Co-Founder, Deidre leads the IWSCC through its continuous growth, seeking opportunities for collaboration and expansion at every turn. She is responsible for signing on Corporate Members, developing and refining the certification process, hosting events, managing external relations, and most recently launching the organization's landmark Veteran research project: Project VENT. Her passion for removing the barriers to becoming a successful entrepreneur is obvious to anyone she meets and has played a crucial role in the development of many Certified Suppliers' businesses. The desire to make real change carries through to her advocacy work and speaking engagements, as she represents the organization externally. Deidre's work has cemented the IWSCC as a credible and valuable part of the Canadian diversity landscape, and she continues to shape its reputation with exceptional programming and a vision for a more inclusive future. Deidre sits on the Board of CAN (Canadian Accessibility Network) and is a proud member of the SDAC (Supplier Diversity Alliance Canada).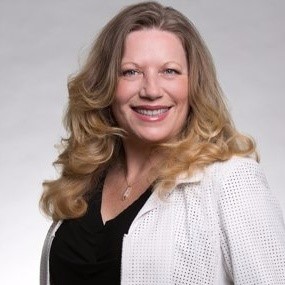 Panelist: Silvia Pencak, President & CEO, WBE Canada
Silvia Pencak is President of Women Business Enterprises Canada Council (WBE Canada), a Canadian non-profit organization certifying women-owned businesses and opening the doors to corporate & government supply chains under supplier diversity programs across North America. Silvia has over 20 years of leadership experience in the nonprofit and business environment, leading transformational projects and teams. Her diverse international background spearheading successful initiatives gives her a wealth of experience to lead supplier diversity to its next level to support Canadian women owned businesses.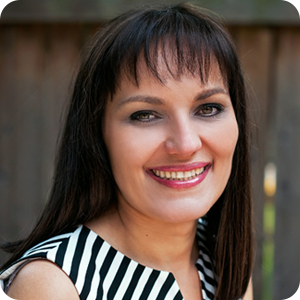 Panelist: Anne-Marie Pham, Executive Director, Canadian Centre for Diversity and Inclusion
Anne-Marie Pham has worked with diverse communities and workplaces for over 20 years. She has a deep understanding of issues and opportunities related to diversity and inclusion, and specializes in mobilizing, educating and sharing the latest research and promising practices on equity, diversity and inclusion in the workplace. Anne-Marie brings a unique set of skills and perspectives having worked as a diversity and inclusion lead for Spectra Energy and the City of Calgary, and as a trainer and facilitator for Human Resources and Skills Development Canada. She has provided dynamic presentations, training and consulting services to clients from a wide range of industries in the business, public and non-profit sectors.
Anne-Marie has a master's degree in public administration (MPA), a BA in Sociology and a senior HR Professional certification with the Society of Human Resource Management (SHRM). She is also a certified administrator of the Intercultural Development Inventory (Tool).
Anne-Marie is a wife and mother of two, as well as an avid community leader, supporting civic participation, mentoring and leadership development especially among immigrants, visible minorities, women and youth. In 2013, she received the Queen's Diamond Jubilee award for her community service. In December 2017, Anne-Marie was appointed to the Board of Directors of the Canadian Race Relations Foundation (CRRF), a Crown Corporation dedicated to working towards the elimination of racism and all forms of racial discrimination.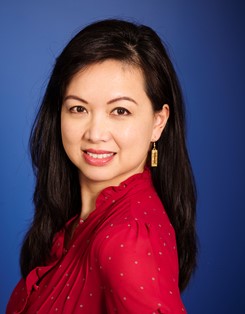 Panelist: Darrell Schuurman, Co-Founder & CEO, CGLCC
Darrell is an advocate of effecting social change through the economic empowerment of LGBT+ entrepreneurs. He is the co-founder and CEO of the CGLCC, Canada's LGBT+ Chamber of Commerce, a national not-for-profit organization with a mission to expand the opportunities and advancement of the LGBT+ business community in Canada.
Darrell sits on the Supplier Advisory Committee (Public Services and Procurement Canada), the Procurement Modernization-Strategic Engagement Committee (Shared Services Canada), and the CUSMA SME Committee for the Government of Canada.  Darrell is a founding member of Supplier Diversity Alliance Canada, a national organization dedicated to the advancement of research, education, and advocacy of supplier diversity in Canada.
Darrell is also the co-founder of the Canadian Gay & Lesbian Business Education Foundation and Travel Gay Canada. 
Darrell completed his Bachelor of Commerce Degree at the University of Calgary, and completed his Executive MBA from Richard Ivey School of Business, Western University.