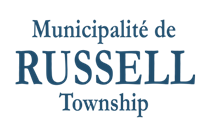 Russell Township will use the bids&tenders system to streamline its procurement process
As of March 1, 2020 Russell Township is now purchasing high value goods and services using the bids&tenders digital procurement system.
All bidders shall have a bidding system Vendor account and be registered as a Plan Taker for this bid opportunity, which will enable the bidder to download the Bid Call Document, to receive Addenda email notifications and download all documents without the watermark "preview" on them.
To ensure receipt of the latest information and updates via email regarding this bid, or if a bidder has obtained this Bid Document from a third party, the onus is on the bidder to create a bidding system Vendor account and be register as a Plan Taker for the bid opportunity.
Visit Russell Township's bid opportunity portal to see current opportunities and create an account.