bids&tenders available as a Sourcewell Awarded Contract
bids&tenders eProcurement platform is available as a Sourcewell Awarded Contract. This contract is available to Sourcewell clients from government agencies, public and private education institutions, tribal governments and non-profit organizations across Canada and the USA. 
This Sourcewell Cooperative purchasing contract was competitively bid and publicly advertised in both Canada and the USA. bids&tenders was selected and awarded the contract after a thorough evaluation.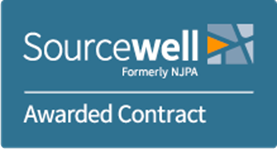 Not only does Sourcewell provide its members with access to bids&tenders, they also use the platform themselves! Read the case study to see how Sourcewell is reducing administration costs by over $20,000/year, while getting things done faster. 
What does this mean for Sourcewell clients? 
Many public organizations qualify to receive bids&tenders at no cost, using our Supplier Pay pricing model. For those opting to offer the platform on the Buyer Pay pricing model, Sourcewell clients receive:
Access to exclusive member discounts on bids&tenders: Sourcewell members can get the bids&tenders eProcurement platform & Contract Management module at a discounted rate. This includes implementation, training, and support posting procurements. 


Ability to purchase bids&tenders without going to further public solicitation: While you may have policies and purchasing thresholds in place, Sourcewell clients are able to engage their preferred vendors without solicitation, because Sourcewell has already completed the RFP process on behalf of its clients. 
Learn more about the Sourcewell contract and how to become a client on the Sourcewell website, or fill out the form below to be contacted by one of our procurement specialists.  
Becoming a Sourcewell client
Not already a Sourcewell client? If you're a government agency, public or private education institution, tribal government or non-profit organization in Canada or the USA, you can become a Sourcewell client free of charge with no obligation to purchase. Once you become a client, you have access to contracts from hundreds of suppliers across a wide variety of industries.
You can learn more about the program and register online at https://www.sourcewell-mn.gov/.
Watch this video about the Sourcewell Advantage, and start realizing the benefits of cooperative purchasing today: